3 Reasons to consider live wedding bands in austin
When you're planning all of the many facets of your wedding day, you come to the party planning part. It's supposed to be fun. It's supposed to be the amazing, very enjoyable, relaxing part. You begin by imagining a beautiful, enchanting celebration that's filled with all things gorgeous. There's revelry. There's romance in the air. Everyone's dancing and as they leave, they tell you it's the best party they've ever attended.
Then, you're faced with reality. How do you plan this fete to outdo all others and who will provide the music? And the right lighting? How will you know when it's time for your first dance? Then what? Remember, this is actually very easy! What you need is reinforcements in the form of live wedding bands in Austin for your celebration. Who you need is simple: It's Intensity Entertainment!
Well, maybe not tomorrow. However, what you want is to know that you've done your homework in a thorough way today, which sets the scene for that aforementioned all-things-dreamy wedding party in the future. This means it's time for a Showcase Event. Never heard of this before? Well, it's something that Intensity offers, so you can stop in to see us as you seek out the cream of the crop of live wedding bands in Austin. 
Only, instead of just skimming through our website (which is full of valuable info), you'll get the real deal. A live show (it's private, by the way, so it's for your eyes and ears), during which you'll get to remove those questions about who we are (because you'll chat with us), as you'll make your way through a quick yet chock-full-of-everything-you-need-to-know stage performance by us. Sound good? Get in touch!
Live Wedding Bands In Austin Are A Must
You're having your wedding in Austin, and you haven't booked a live band yet? Maybe you aren't sure if we can live up to the live music this city is so well known for. Or perhaps you feel prepared to disagree with your significant other who really wants a live band for your Austin wedding (because hey, your phone is full of good music and you could buy some speakers). If so, In10City Band suggests you pump the brakes for a moment! 
Let's talk details in terms of a live band for your reception versus digital music. And, here we go: With a band, you get a stage show, the intense and full sound of a live performance, high-intensity fun as the musicians interact with your party, an easy means of guiding your evening (the band and emcee will effortlessly make sure you're eating, dancing, and more without confusion), live announcements (did we mention the emcee?), your very own audio engineer, a lighting engineer (hey, lighting comes with this experience, too!), and a stellar sound system. Yep. The live band is the way to go.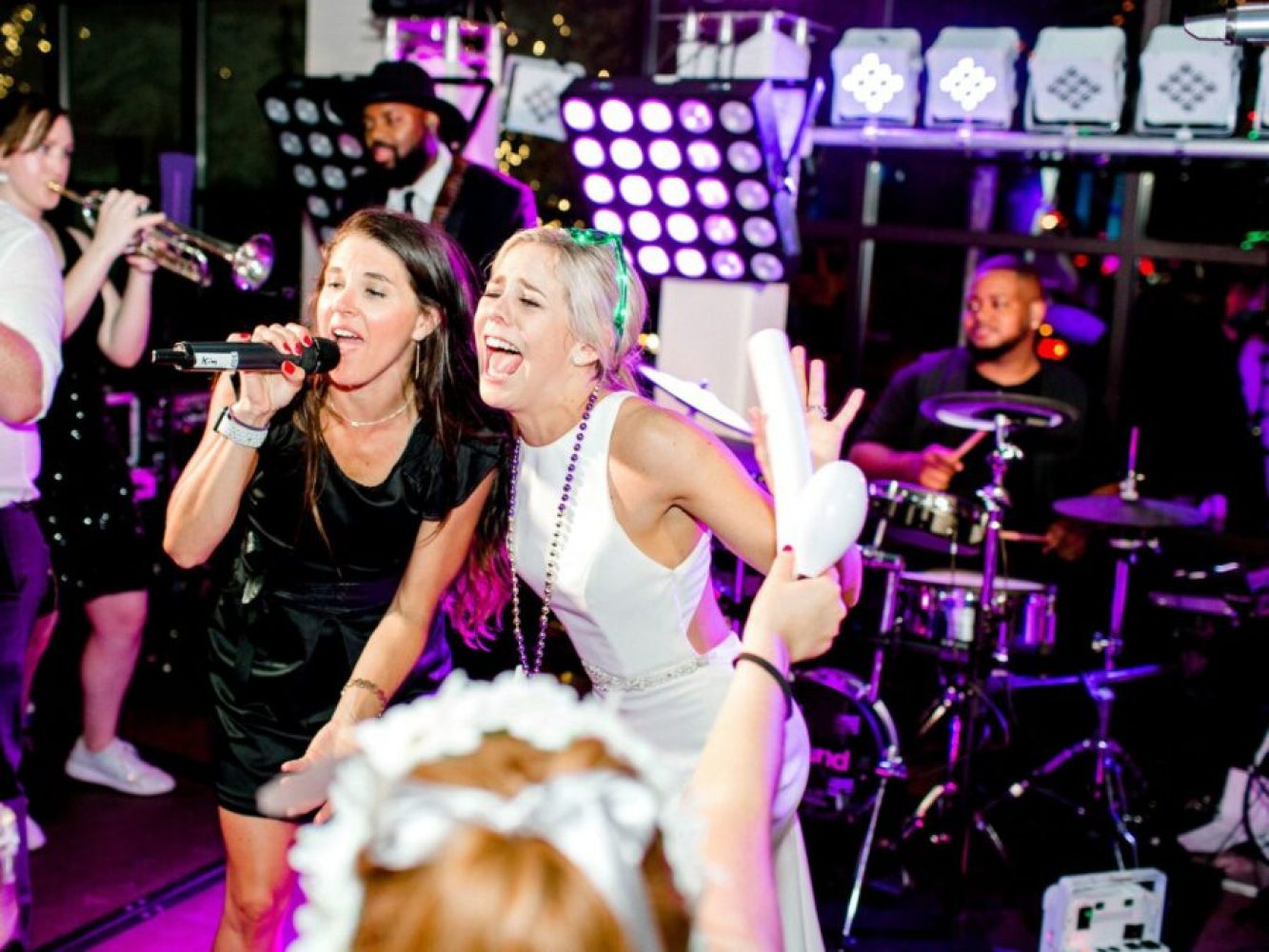 You Will Look Back In Awe
Why bother with creating special experiences if you're not going to be able to encapsulate them as pristine memories that mark monumental occasions? Birthdays, holidays, and more come again and again. This celebration, though. It's a one-off. Getting it right requires a variety of moving parts, including a live wedding band. 
With In10City Band, we help make the party fun happen, we remove your stress, we are always ready to work in a fluid manner with planners, coordinators, and more, and most importantly, we help make your celebration come to life, so you can look back in awe at the start of this happiest of journeys. But don't take our word for it! Check us out on Google, Wedding Wire, and The Knot.