A Family Friendly Wedding Band
Weddings are a place for the whole family to come together and celebrate. The last thing you want is for great-grandma or the kids to hear the band singing expletives! You need clean wedding music for your guests to enjoy, but you don't want the party to be stuffy or old-fashioned, either. The problem is that it feels like a lot of the songs you have to leave on your 'do not play' list are some of the best songs to dance to! Fortunately, if you have the right band, this just isn't the case.
At Intensity, it's always been our policy to either 'clean-up' or completely avoid songs that contain cursing or overtly-adult themes and concepts. You don't have to give up the songs you want to hear just because there are innocent ears in the room. Let us take care of it for you! Every song in our catalog is performed with swearing removed, and we even let you choose songs that you'd like us to exclude from your event. This combination gives you complete control over what you and your guests will hear – all while making sure that the party never stops.
20 Ideas for clean wedding music
We aren't just another band – we're party experts! If you're having trouble thinking of clean dance music to play at your reception, we can help. Aside from 'cleaned-up' versions of songs, here are 20 ideas for 100% wholesome songs to request at your wedding:
As you can see, you don't have to sacrifice energy and fun in order to have family friendly wedding music. All it takes is a band who knows how to make a party happen. Intensity's Bands perform for hundreds of weddings every year, and we tailor our performance to your exact needs.
But how can you be sure we're the right band for you? After all, this is a pretty big decision. Now you know that we can play the right songs, but what – and this is a stretch – if we don't sound very good live?!
Yeah, we thought of that too. No one should have to book a band sight-unseen, which is why there are a couple of ways you can see and hear us perform. You can check our our video library and listen to all of our fabulous vocalists and musicians, or you can book a Live Showcase.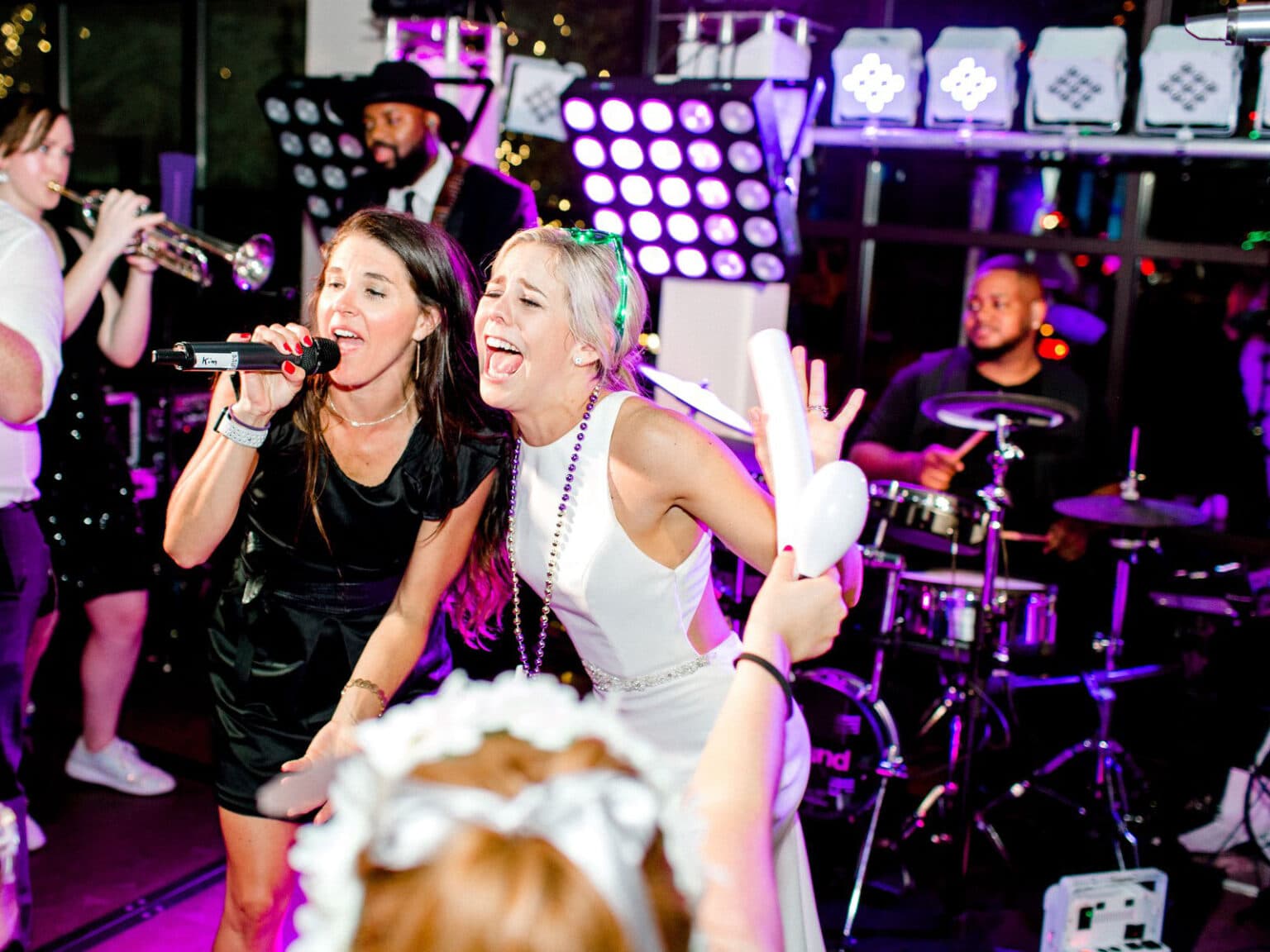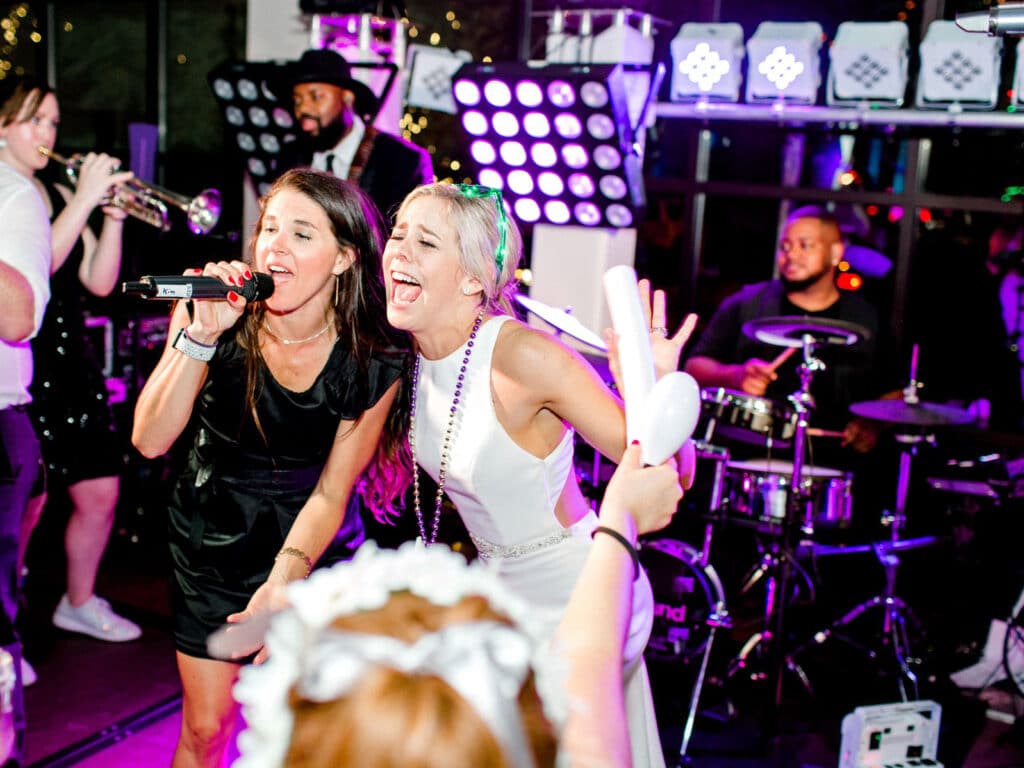 Let's get real here. You're planning a wedding, and clean wedding music should be the least of your worries. So now that we've hopefully resolved that concern, let us cross 'book a band' off of your list, too. We have hundreds of reviews on Google, Wedding Wire, and The Knot if you need any more convincing. If not, fill out the form below and let's get this party (planning) started! We'll be with you every step of the way, from now until your party is over – but the memories will be with you for a lifetime.