Choosing a san antonio wedding band
Anyone planning to walk down the aisle knows that there's more than just some fancy duds and a cake to consider. Once you have sworn your love, dedication, and your forever-promises to one another, there's an enormous celebration to be had. You may have planned parties in the past but this is the one that is going to require some outside help and not just from a best friend or two. Yep. It's time to call in the reinforcement you need because a wedding reception that lives up to your wildest dreams needs the best of the best of everything.
First up? The music. You want it to be live, you want it to be amazing, and you want your experience to be oh so simple. With that said, we think you might want to give us a call very soon. We're your top choices for San Antonio wedding bands: In10City Band, Mélange, IDT, Empire 6, and Latin City. And about all of those aforementioned details? They're what we do best.
with our live band showcase
You're not going to have to just listen to what we have to say over the phone and make a decision on the spot (though you are certainly more than welcome to!). Intensity Entertainment  knows that this is a critical decision. It's also one that you make more easily when you hear the music we play, see us do our thing on stage, ask questions in person, get to know us, and see the big picture. So, don't spend time wondering or stressing or debating. Go the Showcase Event route instead. 
What's that mean, you ask? Well, it's simple. You'll tell us the date and time that's open in your planner. You'll come hang out with us. We'll do the preview version (a bit condensed but packed with intensity) of the awe-inspiring good time we can create at your wedding reception, and that's it. Feeling certain about something has never been so easy (well, except for that whole knowing you've found the person you'd like to spend the rest of your days with, of course).
These San Antonio Wedding Bands take care of you
You aren't looking for a San Antonio wedding band to drop into your reception, play the usual stuff, and then pack up and head home. Well, you shouldn't be, anyway. We're a full entertainment company, in case you didn't know, which means we're bringing you the complete experience your party needs for monumental levels of energy, an esthetically beautiful performance, and the music that feeds your soul (and the dancing that will most certainly take shape organically, as the evening progresses).
We take care of business with you and for you, meaning the lighting, the sound, the songs, the interaction with your guests, and even the announcements (made by our very own emcee) are all tailored specifically to what you want. And we make it exceptionally easy, too, so you can just breathe, smile, relax, and soak up the day. But don't take our word for it! See what brides, grooms, and planners are saying about us on Google, Wedding Wire, and The Knot.
A Party to Top All Others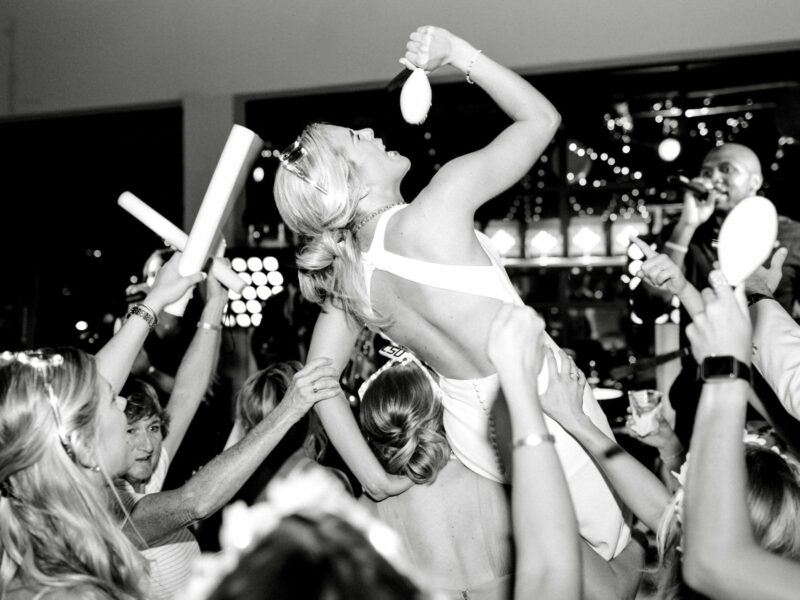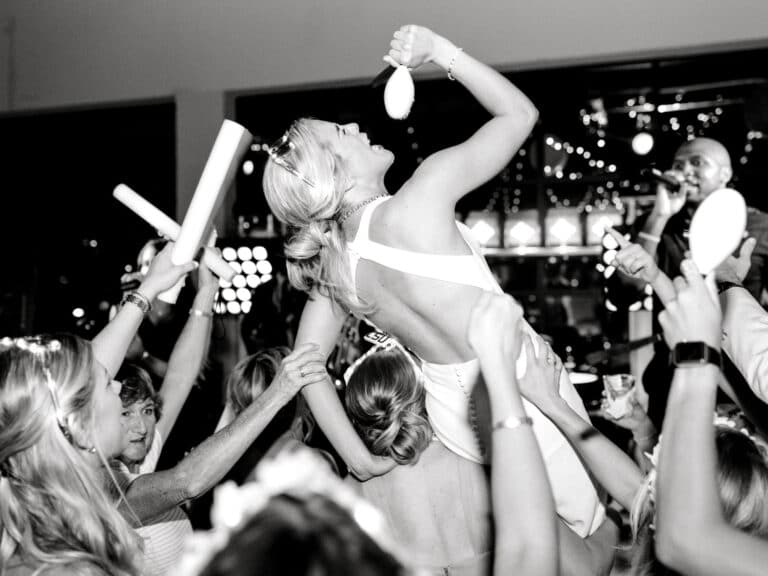 It's not that you're in competition with your friends and their wedding receptions or anything (but you would really love to find out that friends and family couldn't believe what an amazing time they shared with you, in honor of your becoming a newlywed). When you choose a San Antonio wedding band, you're selecting the heart of your party. Intensity Entertainment is composed of your music makers, energy guiders, lighting aficionados, and sound masters, and all to make sure your celebration seems to magically unfold, as you step over that threshold into married life with an unforgettable party to mark the occasion.