Intensity Bands For Fundraisers
Live Party Bands for Fundraisers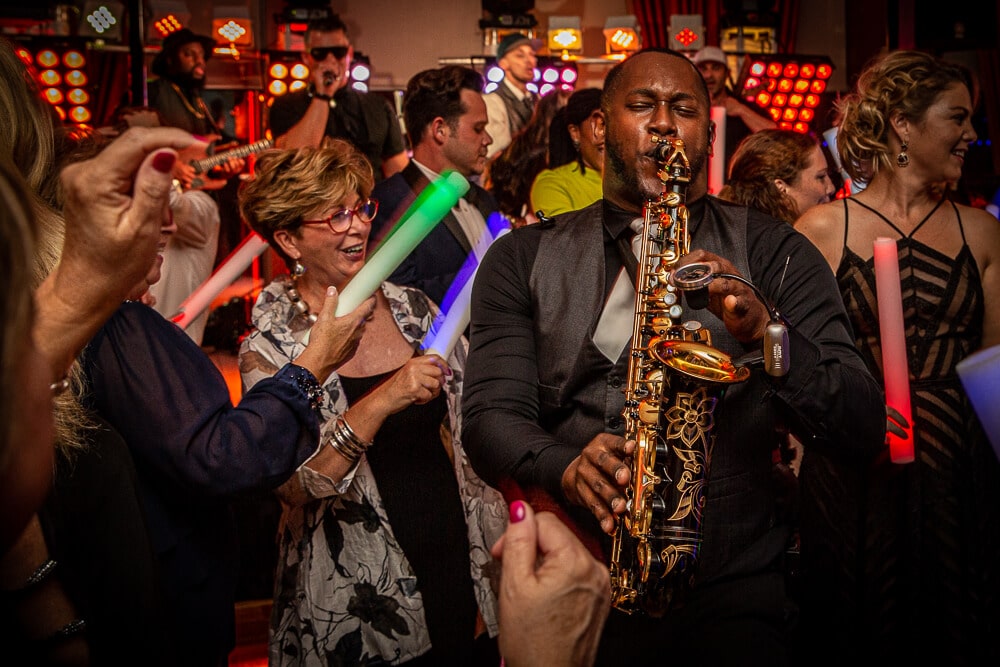 RAISE THE ROOF (AND MONEY TOO)​
If your guests are in the right mood, your organization's fundraiser can be a huge success. So how do you get them there? By getting them on the dancefloor! Intensity's bands have moved hundreds of hearts to generosity through the joy of live music.
Additionally, Intensity has a band for every occasion, making it easy for you to find the right fit for your event location, size, style, and budget. If you're looking for bands for fundraisers, we've got what you need!
Bands that set the bar higher
Intensity Entertainment owns a full-scale production company with years of experience putting on shows for crowds of all sizes. No matter what your event calls for, we can and will make your vision a reality. 
Additionally, our team of Sales Consultants and Entertainment Coordinators is passionate about making your planning experience a breeze.
There's a reason our clients can't stop talking about us! Check out our reviews on Google, Wedding Wire, and The Knot.
ATTEND OUR LIVE SHOWCASES
See us in action before you decide!
There are plenty of bands for fundraisers that you could book. So how do you know we're the right one for you? Come and check out a live showcase. An Intensity Showcase Event is a full, all-out display of the entertainment you can look forward to for your party. In our private performance space, we put on an abbreviated concert for you and other guests, which provides:
An exciting, representative, fully-produced show that allows you to see and hear our bands
A chance to meet and speak with performers, and even request them for your event
The opportunity to speak face-to-face with our sales team, production staff, and management
RSVP using the form below to schedule a private showcase with us. We look forward to working with you!
find out which bands are the right fit for your Event
You have to have music. The best music for your event is live music. And the best band to perform that music is an Intensity Band.
So let's get this party (planning) started. It all starts with a quick phone call. Tell us when and where, and we'll take care of the rest.
If you don't have time to jump on the phone right now, click the button to give us a little more info. We're happy to send you lots more information about our amazing bands.
Or click the button to request pricing, availability and additional information